Planning meals is easier than ever with help from your smartphone or tablet.
Quick answer: Looking for meal-planning apps? Mealime is an excellent choice for families with dietary restrictions, while MyPlate is a prime choice for the health-conscious smartphone user. Paprika is great for families with favorite online recipes.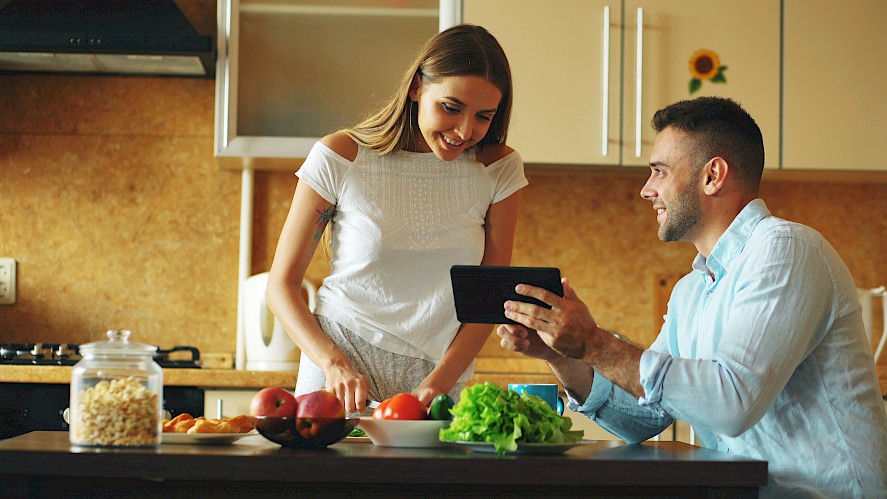 If you're frequently staring into an empty fridge wondering what to cook, or worse, hitting the drive-through night after night, meal planning is a great way to improve your eating habits. A careful meal plan can save time, money, and stress. With consistent use and healthy choices, it can even help you lose weight. Need help getting started? Here are three of the best diet apps and meal-planning tools (all available via Google Play or Apple's App Store) for smartphones to encourage better eating.
Mealime
Mealime offers nearly every meal-planning tool you could possibly need in one simple app. The app is jam-packed with mouthwatering, healthy recipes, and many are designed to be cooked in less than 30 minutes. Dealing with a food allergy or cooking for someone with particular tastes? Mealime lets you identify dietary types – dairy-free, paleo, vegetarian, and more – as well as ingredients to avoid for easy access to recipes that hit the spot. The app even creates an automatic grocery list once you design your meal plan.
MyPlate
MyPlate lets you log your workouts, creating a convenient, all-in-one digital fitness hub.
This popular app is marketed as a calorie tracker, but it offers so much more. MyPlate's vast food database features more than 2 million items with essential nutrition information for each entry. The app also allows you to set nutrition goals concerning everything from carbs to fiber and beyond. This makes MyPlate's custom meal creation feature that much more helpful. MyPlate even lets you log your workouts, creating a convenient, all-in-one digital fitness hub.
Paprika Recipe Manager
Paprika stands out from the crowd because it includes a web search feature that lets you incorporate recipes you already know and love. But there are plenty of other features that make the app special, too. For one, Paprika lets you scale ingredients based on your preferred serving size. There's also a grocery list feature that sorts ingredients into categories for your convenience. Other capabilities include a weekly meal planner and versatile search tools.
Everything for less
Your smartphone can do so much more than calling and texting – why not upgrade today and experience all it has to offer? Straight Talk provides a great selection of phones that deliver 4G LTE speed on the nation's best networks, as well as the best plans and the best deals. The result? More speed and more data, all for less money. Choose your phone and plan to get started today.